Lunch Money makes budgeting easy and flexible. That's why we've got multiple ways to import your transactions.
Plaid automatically syncs with your bank
Plaid is widely-used, safe, secure, and trusted by the biggest personal finance apps on the market.
Credit cards
Checking accounts
Savings accounts
Lines of credit
Loans
Investments
We currently supports most financial institutions for automatic syncing from the following countries: US, Canada, Netherlands, France, Spain, Ireland and Germany. More countries coming soon!
CSV importing from your bank
A loved feature by many of our users, Lunch Money accepts CSV importing from your bank.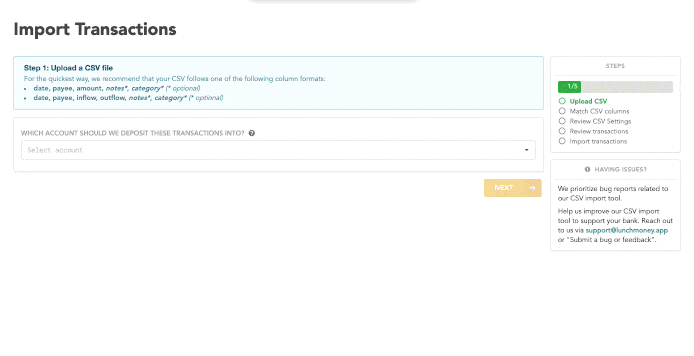 You can import data from your bank in an instant. It's fast, easy to use, well-documented, and you only need to configure CSV upload settings once.
The next times are a breeze.
Developer API
The Lunch Money Developer API provides a world of opportunities to import transactions and enhance your Lunch Money experience.
Other developers have already:
Integrated directly with their bank's API
Built a mobile app
Created API wrappers in Javascript and Go
Automated workflows with Zapier
Discuss the API with other Lunch Money users in our Discord Community.
Manually input transactions
Have something else to add? You can always manually input your transactions. Our Quick Add Transactions page is mobile-friendly and lets you add new transactions on the go!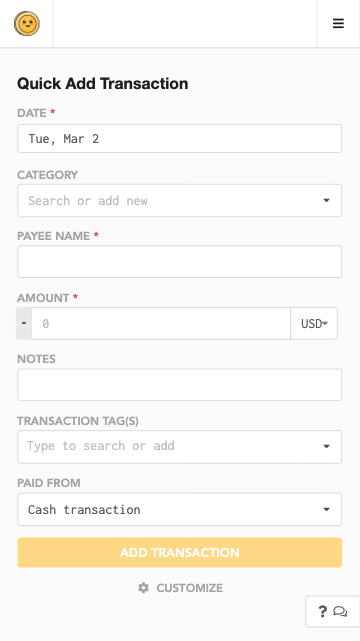 What can I do with my transactions?
Categorize and tag your transactions to track and organize your spending.
Split transactions to clarify spending, or group them to make your personal finances more convenient. See more in our Transaction Utilities.
Lunch Money also lets you attach files, unlike other personal finance apps like Mint and YNAB.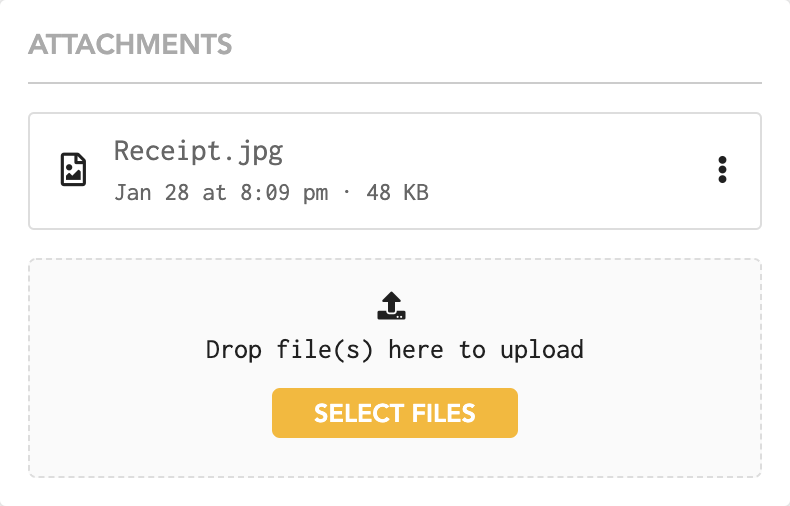 Lunch Money is the perfect replacement for Personal Capital and Mint. Once you use it you'll wonder, why can't the other apps get it right?
Christin, budgeting from USA