Visualize your spending with the Query Tool. With many filtering options, you get the most insightful overview into your habits.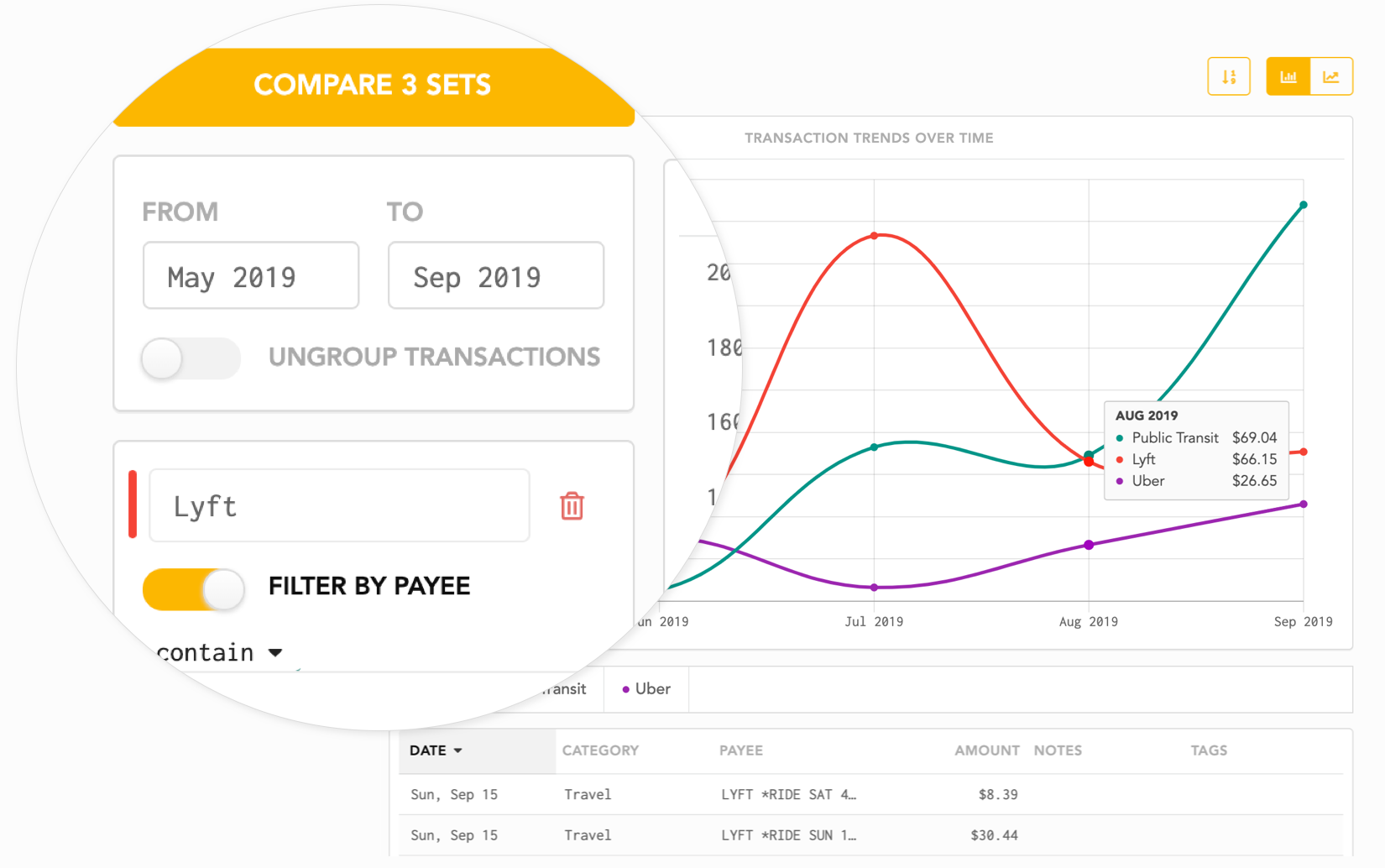 Get answers to questions like:
How much do I spend on Uber and Lyft compared to public transit?
How do my different streams of income compare?
How much did I spend on that 2 week vacation?
How much do we spend on date nights?