Visualize your spending with the Query Tool. With many filtering options, you get the most insightful overview into your habits.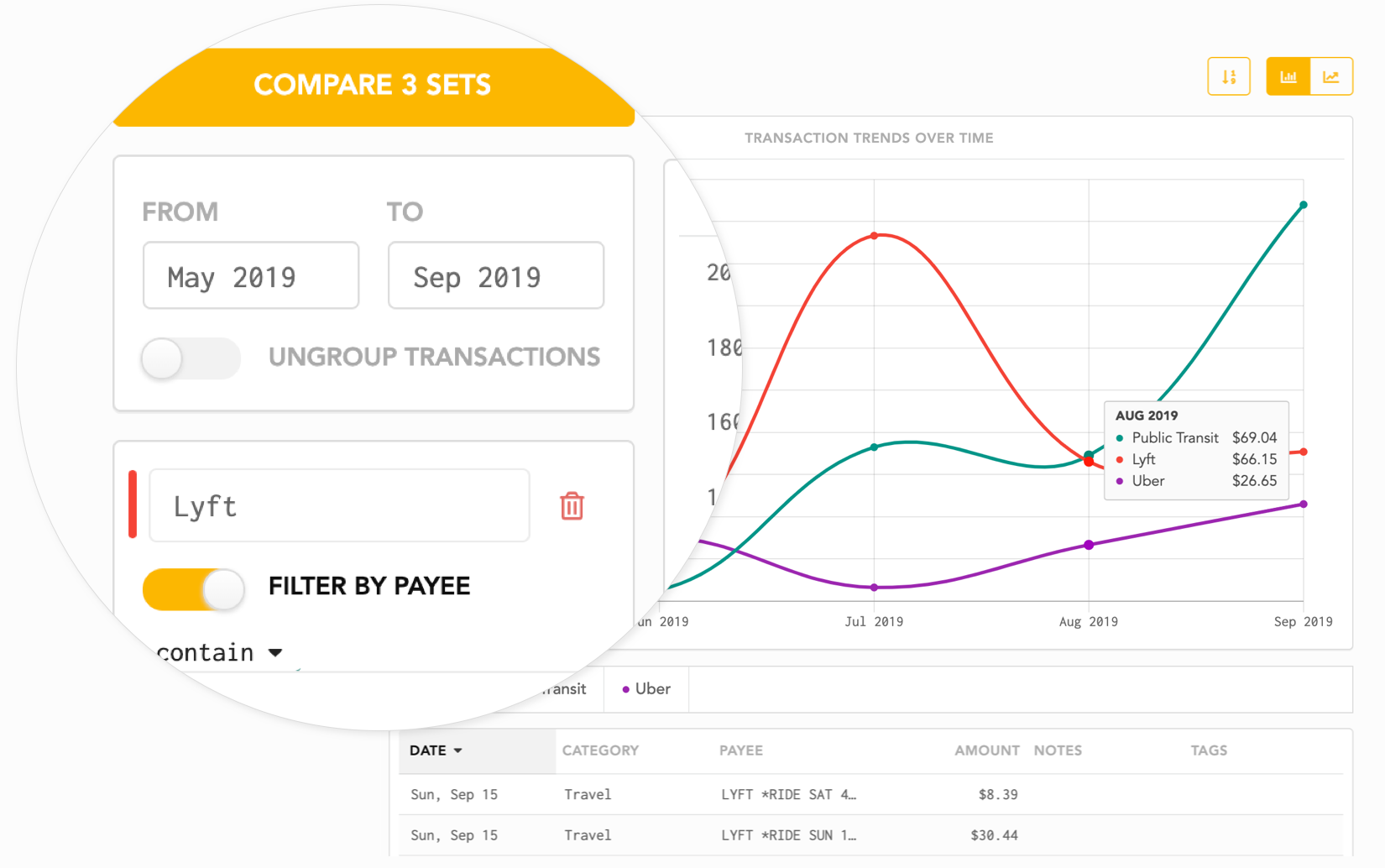 The analyze tool is so powerful! I added both business expenses and personal expenses. I was easily able to make views summing up business, and personal as separate searchers. Now I can get a quick glance and see what my categories look like month to month.
Graeme, budgeting from USA and CAN
Get answers to questions like:
How much do I spend on Uber and Lyft compared to public transit?
How do my different streams of income compare?
How much did I spend on that 2 week vacation?
How much do we spend on date nights?