Visualize your spending and expenses with the Query Tool. With many filtering options, you get the most insightful overview into your spending habits to see how they affect your personal finances.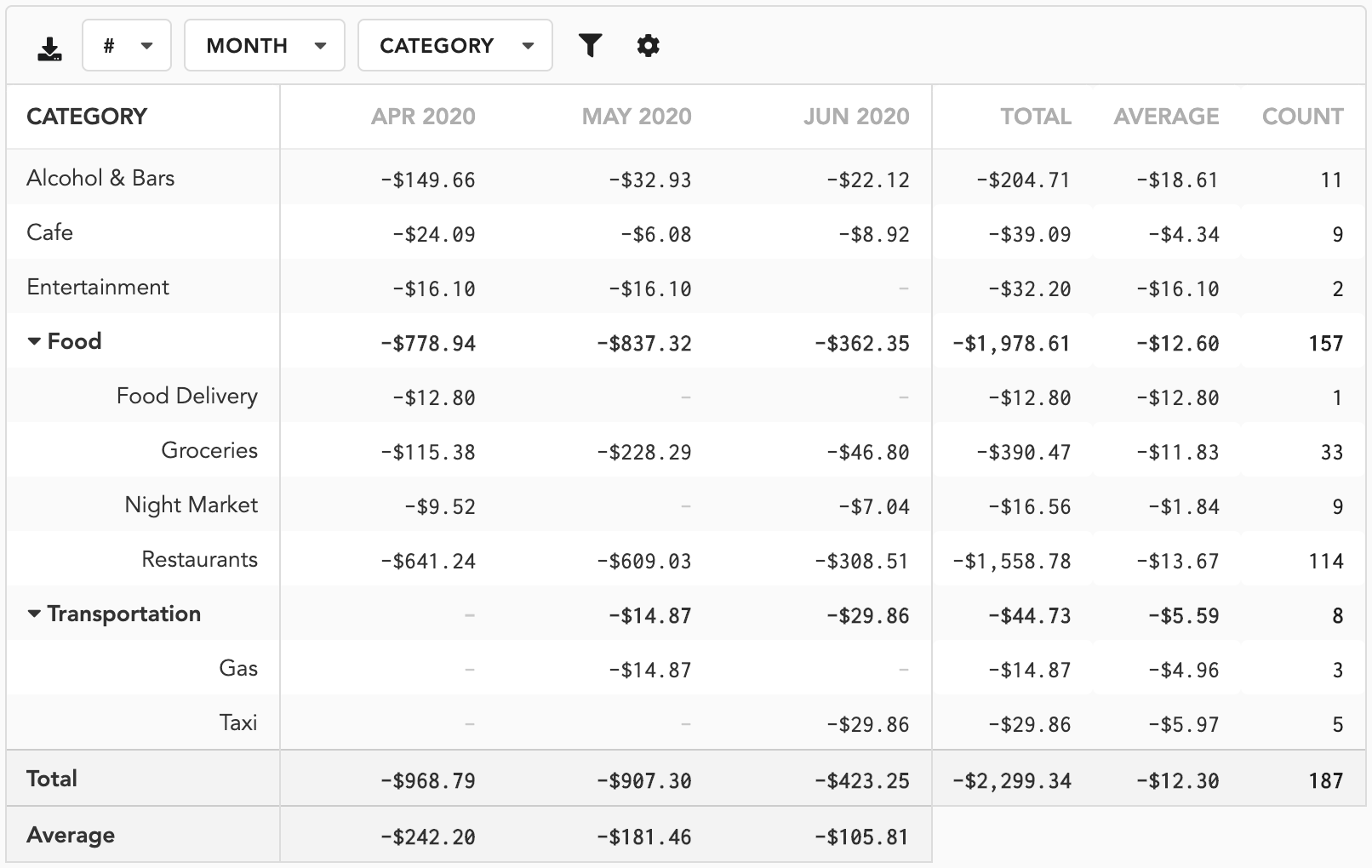 The analyze tool is so powerful! I added both business expenses and personal expenses. I was easily able to make views summing up business, and personal as separate searchers. Now I can get a quick glance and see what my categories look like month to month.
Graeme, budgeting from USA and CAN
Analyze your expenses the way you want
Choose custom date ranges for single or multiple datasets, and select how you'd like to see your expenses.
View your data:
In relative percentages or absolute data
In pie charts, bar & line graphs, or in stacked bars
In tabular form
By days, weeks or months
By category, tags, accounts, notes, payee names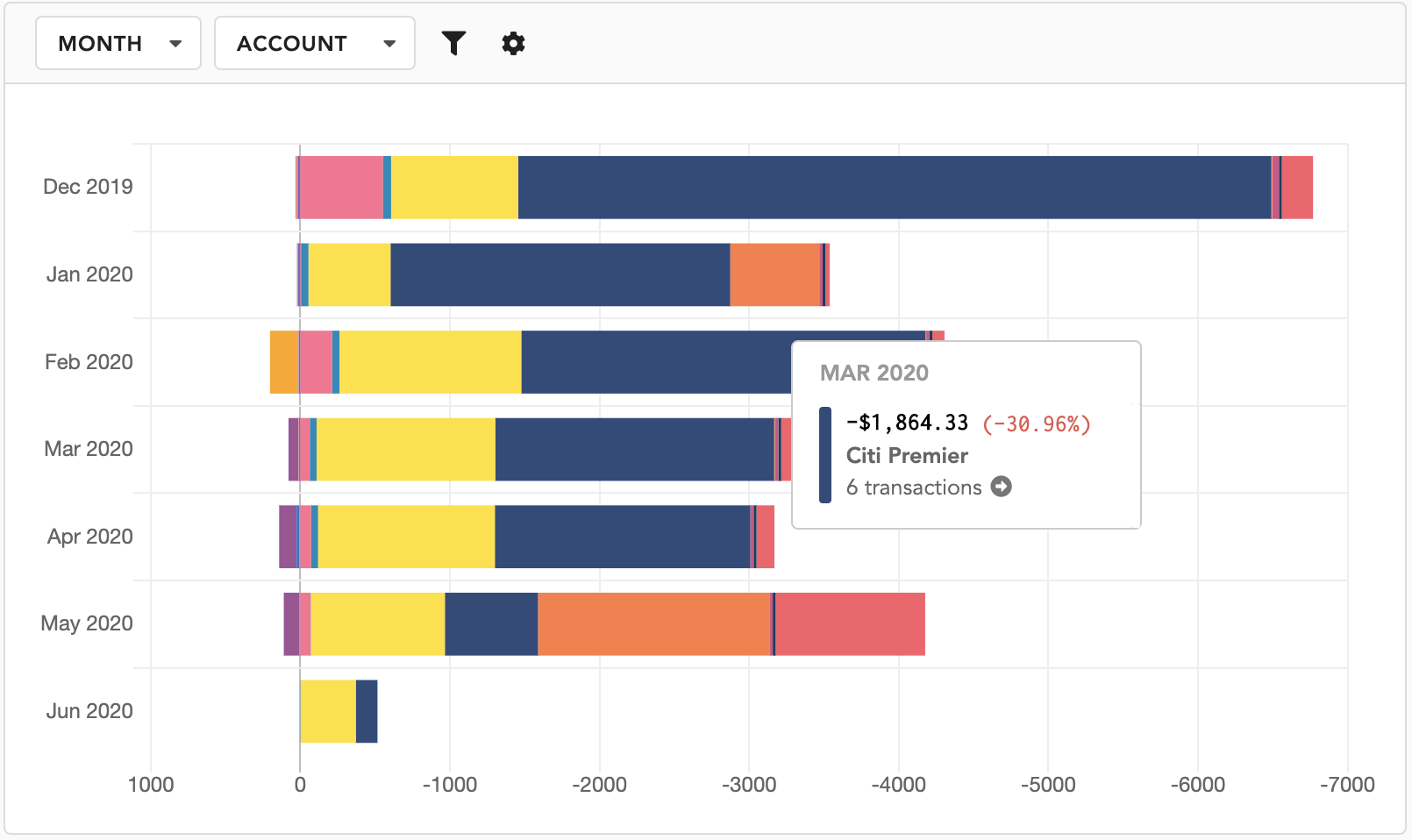 Pair the Query Tool with our Stats and Trends to better understand your spendings.
Answer your spending questions like:
How has my personal spending changed over the last 6 months?
How much do I spend on Uber and Lyft compared to public transit?
How much did I spend on that 2 week vacation?
Who are my top vendors for Restaurants?
I just wanted to reach out and say thanks for all the amazing work you've done since I first signed up. I use/log into LM every day. I use it to regularly check how much money I have left for the month using the Analyze section... The Analyze section easily helps me get a quick overview of how much money I have left to spend guilt-free at the end of the month.
Rion, budgeting from USA and CAN