We've been hard at work at Lunch Money to bring you tons of new features and major revamps. This is a round-up of the biggest features we've launched in the last few months, in case you missed it!
To stay up-to-date with the latest and greatest, check out our Changelog and follow us on Twitter!
Pending transactions

If you are using automatic bank syncing in Lunch Money, you'll now be able to see pending transactions! This has been a highly requested feature and we received a ton of positive feedback when this was launched.
Query Tool
The Query Tool was originally launched in October 2019. Since then, we've continuously made small improvements to it. As feature requests built up, we finally decided to rewrite the entire Query Tool (yes– from scratch!) in June.
A few major differences between the old Query Tool and the new one include:
A brand new tabular reporting feature is available to give quick glances at your finances over a period of time, broken down by category, tags, accounts or merchant name.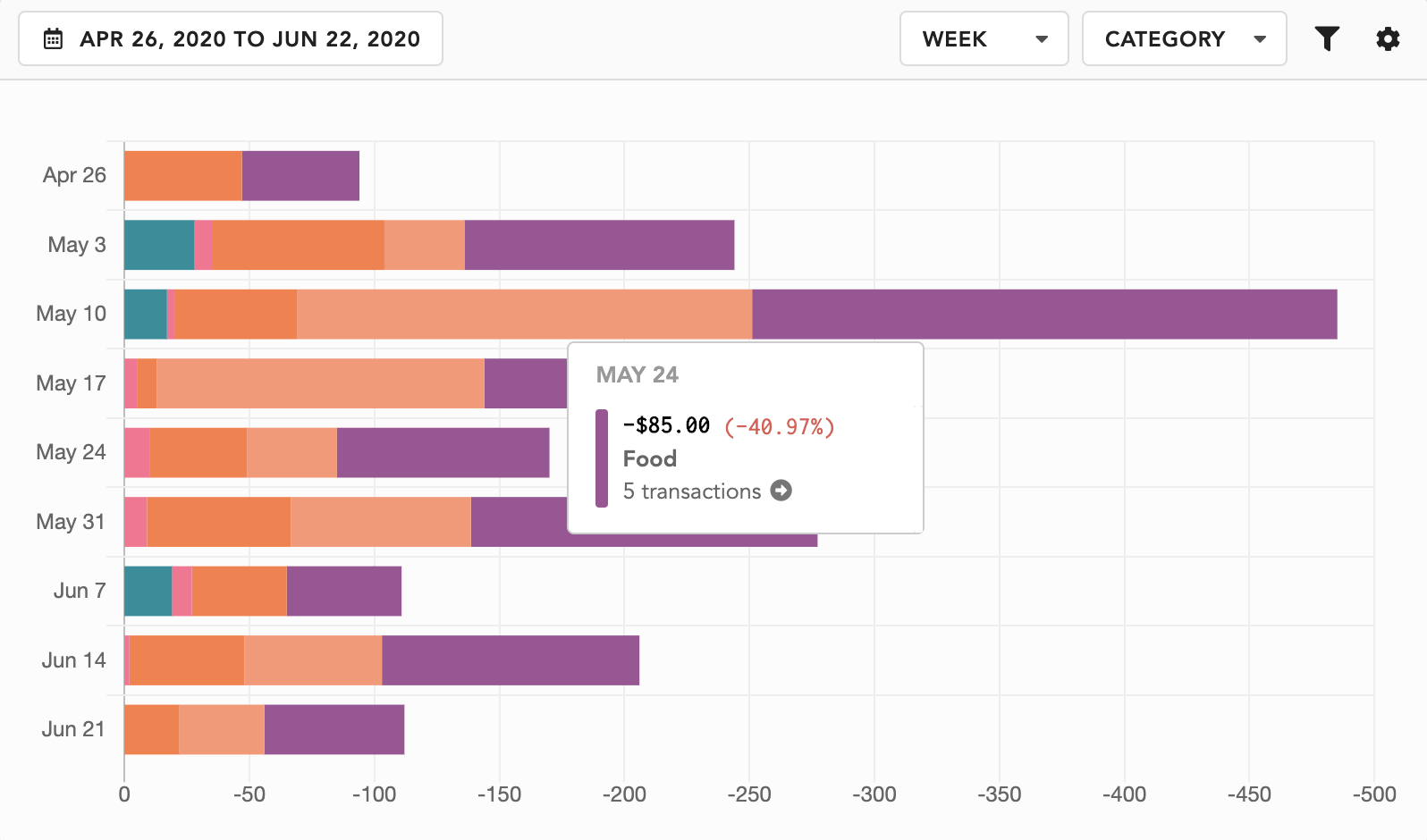 More visual display options, such as pie charts and stacked bar graphs!
Walkthrough videos
We introduced a new "Help" button at the bottom right of every page. Clicking on this will reveal an optional video walkthrough of the page along with links to relevant articles in the knowledge base.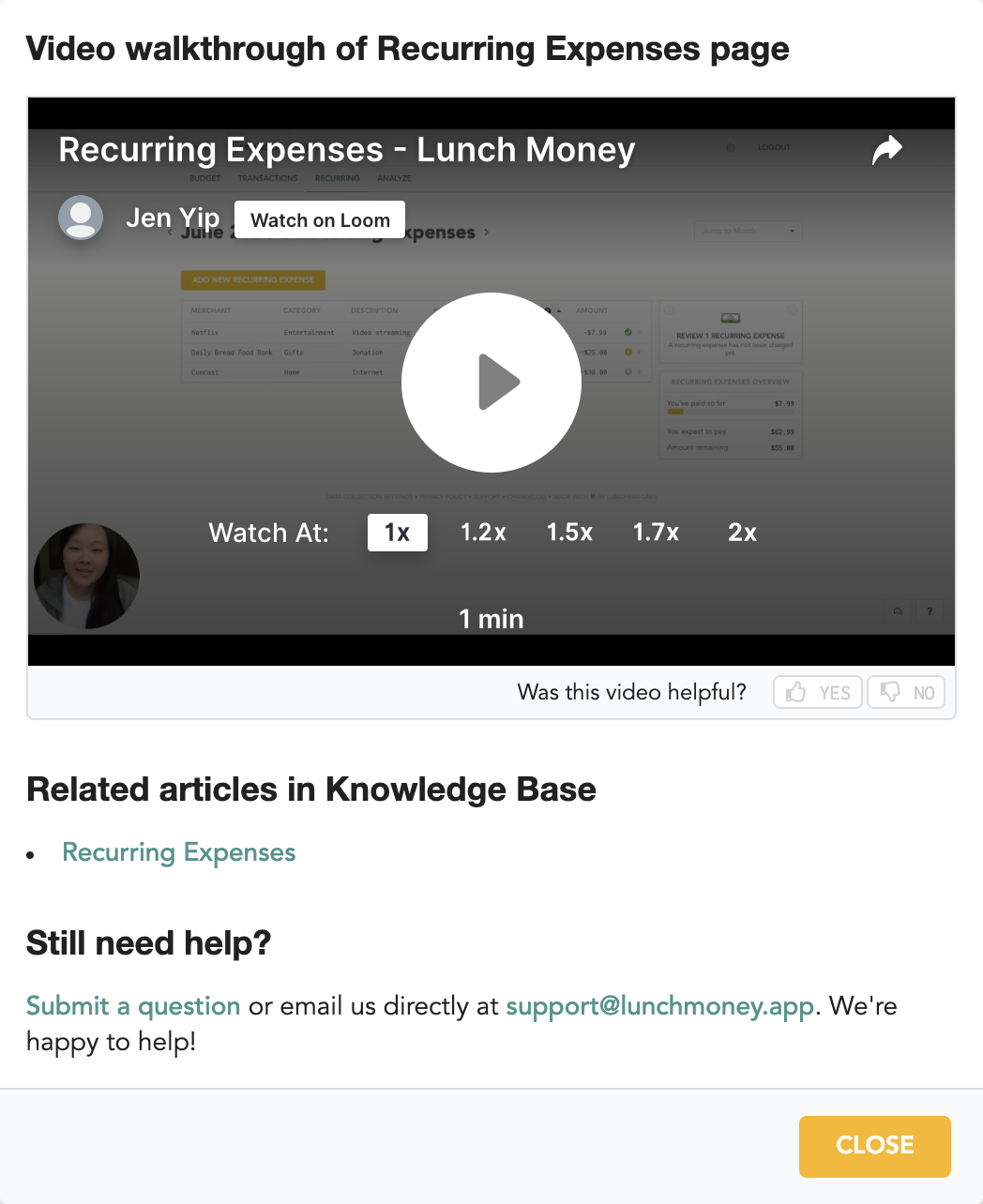 Transaction filters
Transactions in Lunch Money are rich with data– each transaction can contain a category, tags, merchant name, notes and originating account. They can be grouped, split or recurring. You get the idea! So how can we find the exact transaction we're looking for?
Look no further than the new advanced transaction filters feature! You can quickly and easily filter transactions to match all or any of a set of criteria for a chosen time period.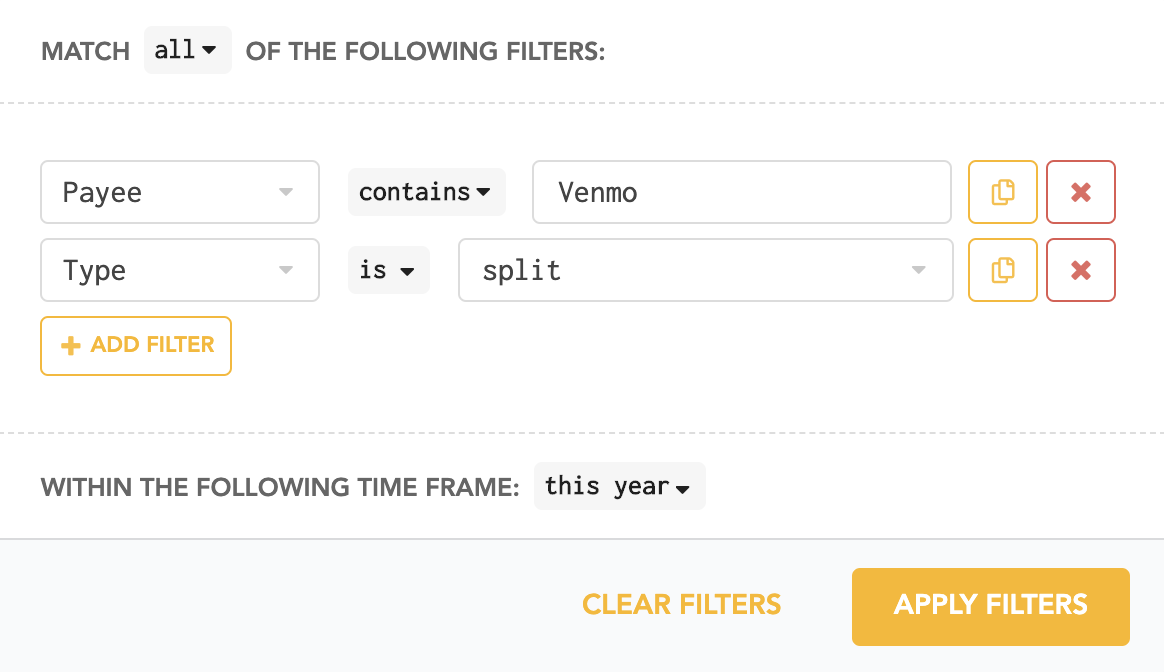 Authentication
Multiple devices
We spent time earlier this summer to improve our authentication features. You can now safely stay logged in to multiple devices, so feel free to load Lunch Money up on your phone and your laptop!
Backup codes
We also support back-up codes now to complement 2-factor authentication. If you haven't set up either of these yet, we recommend you do so to add extra security to your account!
Have a feature request?
At Lunch Money, we're committed to continuous improvement and we are building the product for you! So don't be shy and let us know if you have any feature requests! Our inbox is open at [email protected].