First, how do I get my transactions into Lunch Money?
There are several ways to add transactions:
Import transactions automatically*
Import CSV bank statements manually
Add transactions via the web interface
* Automatic bank imports currently supports most US/Canada banks only. More info.
Now what can I do with these transactions?
Categorize and add as many tags as you'd like to organize your transactions. Split transactions or group multiple transactions together in a way that makes sense.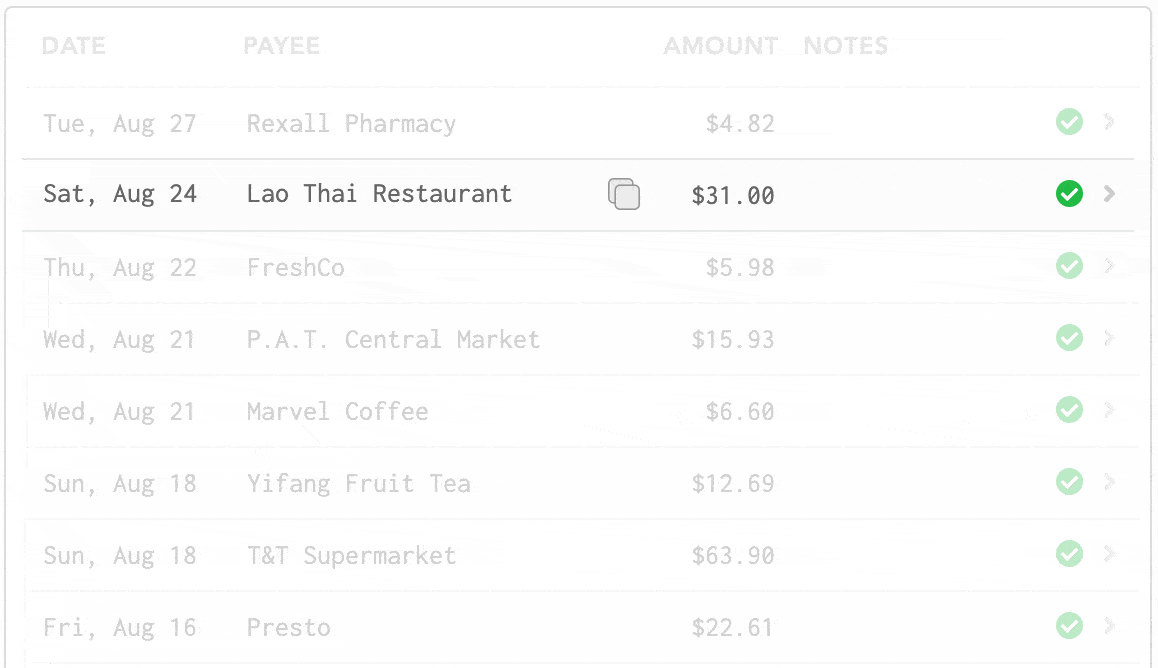 This makes tracking credit card payments, refunds, reimbursements, and friends paying you back easier.
In a lot of other systems, I've found it too tiring to make it functional, and just gave up. But I actually got all of this year's expenses set in a couple hours.
Graeme, budgeting from USA and CAN